Summer Send Off 2017 Artists
Jordan Brown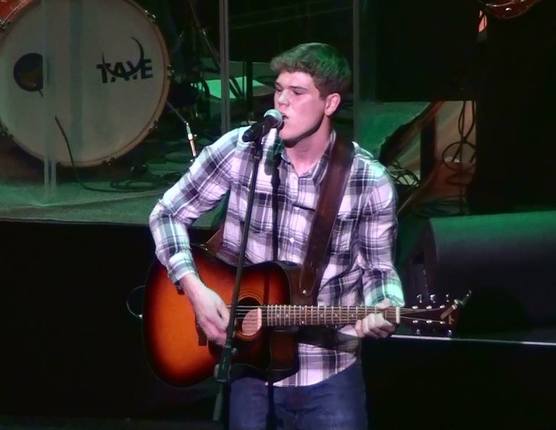 Tyler Deveau
Hailing from St. George New Brunswick, Tyler Deveau has already started to make his mark nationally. After being a finalist for the CCMA Discovery Project: Atlantic Canada, Tyler released his first single "Good Time To Be Us". The single peaked in the top 75 on Mediabase.

​At Country Music Week in London, he showcased for –ole- executives and their Nashville creative team as part of the 'On The Spot' event. This was immediately followed by the news that Tyler was nominated for

Country Artist of the Year

with the Music New Brunswick Awards, an award he

won

in October.
​

Tyler takes great care with his songwriting. He enjoys the process of co-writing and has put pen to paper with the likes of Phil O'Donnell and Aaron Goodvin. He consistency looks to tell stories that not only appeal to him, but country fans across Canada.

Tyler's most recent single, "Heavensville" was written by Brad Rempel of High Valley, along with Jason Mathews (Luke Bryan, Brett Kissel, Tim Hicks, Cold Creek County, Blake Shelton) and Seth Mosley (High Valley).
Ivan Daigle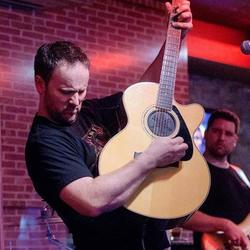 Over the last few years Ivan Daigle has emerged as one of Eastern Canada's stellar country artists with his strong work ethic and a genuine desire to entertain that spans generations with ease. In 2012 "Canada's Got Talent" thrust Ivan into the National Spotlight when he was the only representative of Country Music to make it to the Finals! Since that National Exposure Ivan's shows have spanned from Provincial Exhibitions, The Cavendish Beach Music Festival, all the Way to Nashville where he was a Featured Artist at the CMA's Tootsie's Stage!

The Freight Train shows NO signs of Slowing Down and with some of the Finest Musicians in all of Canada by his side, "The Dirt County Confederates" which include Regular Members Jacques Belanger, Warren Butland and Chris Melanson they have created a Fan following and a Signature Sound that leave fans always wanting more!
---
Josh Norrad
​Josh Norrad is a country / rock performer from central New Brunswick Canada. He has recently released his debut album and has also been nominated for 3 MNB awards for 2016 including: Country Artist of the Year, Members Choice Award and, Fans Choice Award. With a special focus on crowd involvement, Josh has been described as a "powerhouse frontman" who's performances are both exciting and entertaining.
​
Josh has had a successful music and motivational speaking career while performing for many years as the frontman for the Maritime rock band "From The Deep" and currently with "Josh Norrad / York County Smoke". Known for his energy and ability to connect with a crowd in a real and exciting way. In early 2011 while touring the Canada, Josh took on a side project in the country / rock genre. Shortly after he released his first single "Can't Catch me John Wayne" it became a instant hit in his area. Since then he has pursued this new project which has lead to the release of his debut solo album in late 2015 titled "Cars, Guitars, and Mason Jars", as well as 3 MNB Award nominations including Country Artist of the Year. Already in this short period of time Josh has begun to make a name for himself in the Maritime country / rock scene.